Beatrice Hoffman has worked as a sculptor since her sculpture degree 1986-89 at the Norwich School of Art, mainly modelling in clay and plasticine, but also carving in stone, wood, plaster, polystyrene and expandable foam.
Originally from Germany, she has settled in a small village near Oxford, where she sculpts in her conservatory studio , and under a gazebo in the summer. 
As you can see from her website gallery, the sizes of her sculptures vary from domestic small figures for windowsills, chimney breasts and coffee tables to middle sized (60-90 cm tall) garden und indoor sculptures on plinths or furniture, and freestanding life-size large public and private commissions 200 cm high, suitable for gardens, large interior reception halls and offices.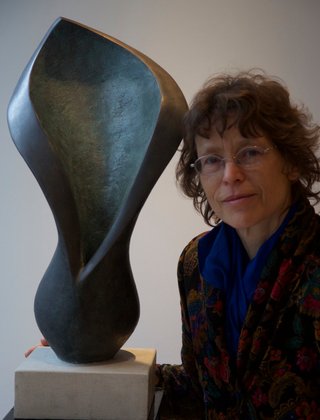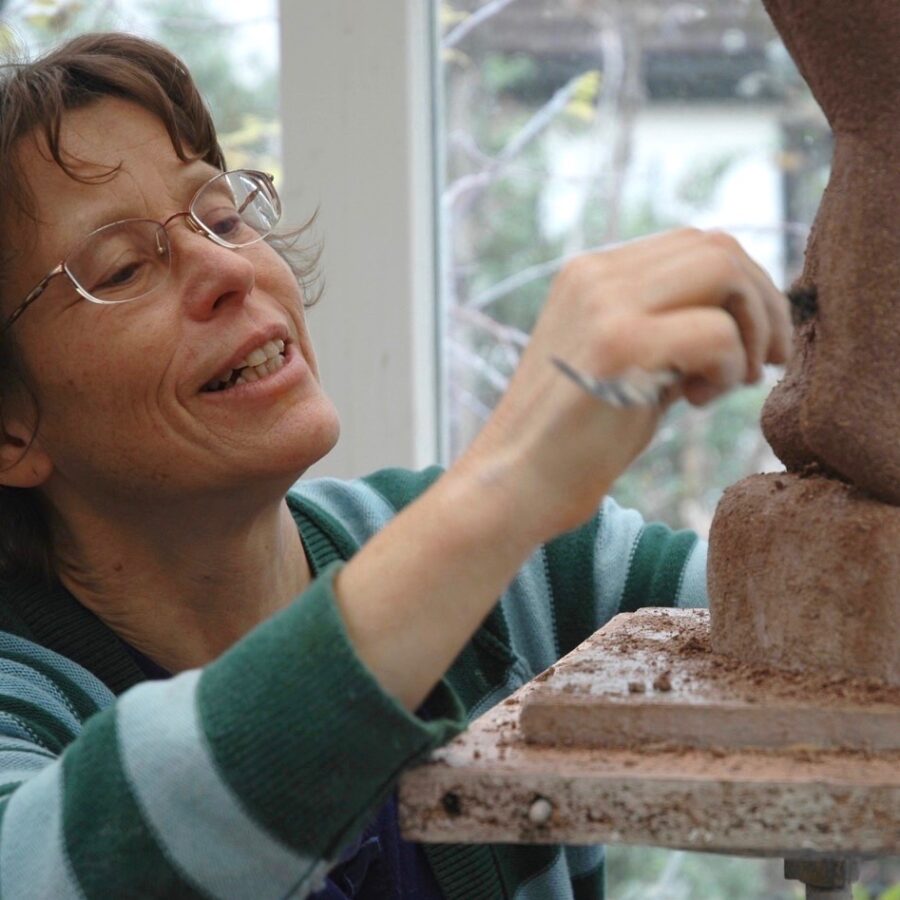 A few of her sculptures can be found in the gallery "The Art Agency" in Esher near London. To buy a sculpture, you can also approach her directly via phone, video/zoom or email; or alternatively arrange a studio visit.
Once a year in May she opens her studio with "Oxford Arts Weeks" (OAW) .
You can find the retail prices of sculptures beside the individual sculpture images on this website; this price does not include anything else but the sculpture.
Costs for courier and crates ( for larger sculpture only) and tax (VAT and Local destination Tax duty) are NOT included in the price. Please contact your Customs authority to enquire about the costs of tax; Beatrice will let you know about the courier costs. She sends sculptures world-wide via courier.
The prices on the website are for bronze-resin casts; bronze casts can be commissioned , with a 50% downpayment and on average, a six weeks lead-time.
If necessary and possible, she can advise on siting a newly-bought sculpture and the choice of plinths.